ForLife Education Plan is exactly what you need to help you save for your child's high school or university costs.
Provides a high guaranteed return of 110% of what you have paid.
Benefit will be paid for your child to complete high school or university, at the time the fees become due.
Option to keep the guaranteed benefit with Fortune Life longer to accumulate additional interest.
Premium payments are waived if the policy owner becomes critically ill, disabled, or passes away.
Guaranteed 100% of Sum Assured paid on Death or Total and Permanent Disability (TPD) of the Life Assured
Guaranteed 110% of Sum Assured paid on maturity
Additional coverage available to protect against unfortunate events to the person paying the premium

Low cost, affordable premium
Mrs Nita, 35 years old, buys a ForLife Education Plan (University Option) for her 3 year old daughter, with a benefit (the Sum Assured) of US$ 10,000. She is worried about her daughter not being able to go to university if anything unforeseen happens to her and she cannot maintain the savings plan. Mrs Nita therefore attaches Fortune Life's Accident Protect and Critical Illness Protect plans to take away her worry and guarantee the university fees can be paid.
At maturity (the time when the savings plan ends), Mrs Nita will receive a guaranteed 110% of the benefit (the Sum Assured). This is paid out as follows to cover the cost of her daughter's university fees: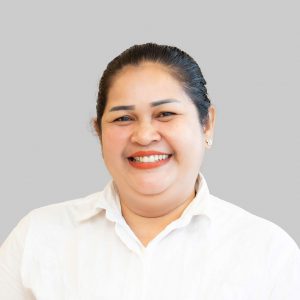 Insurance Plan
Life Assured's Age
(Last Birthday)
Guaranteed Benefit
Total Benefit
ForLife Education Plan
(University Option)
19
US$ 2,000
US$ 11,000
(110% return of total Sum Assured US$ 10,000)
20
US$ 2,500
21
US$ 3,000
22
US$ 3,500
Should an unfortunate event happen to either Mrs Nita's daughter (the Life Assured) or Mrs Nita (the Policy Owner) herself, the following benefits will be paid:
Coverage
Benefit
Policy Owner
(Mrs Nita)
Accidental Death or Total Permanent Disability
US$ 10,000
Critical Illness
US$ 10,000
Life Assured
(Mrs Nita's daughter)
Death or Total Permanent Disability
US$ 10,000
We can also provide you and your family with additional protection through your ForLife Education Plan. Find out more below.
Critical Illness
Protect
Suffering serious long-term health conditions would be a very difficult experience for both you and your family. It would be made even more difficult if you are your family's income earner.
Fortune Life's Critical Illness Protect provides a cash lump sum if you are diagnosed with any of the three most common critical illnesses in Cambodia; major cancer, heart attack, and stroke. This cash sum can help replace your income, leaving you and your family to focus on your recovery.
Accident
Protect
We all face the risk of an unexpected accident 24 hours a day, 7 days a week. How would your family cope if you have a serious accident?
Accident Protect from Fortune Life can help by providing a cash lump sum that you can use however you wish. If you are the family's main income earner, the cash sum can be used to replace lost income whilst you recover and are able to return to work again.