We all have a dream for ourselves and our family. A regular savings plan, supported by the important protection provided by life insurance, will help you to achieve your dreams. The ForLife Family Plan is an unbeatable gift for both yourself and your family.
A high guaranteed return of 105% of what you have paid.
Will pay 100% of the benefit (the Sum Assured) if you pass away or suffer a Total and Permanent Disability (TPD) within the duration of the plan.
Premium payments are waived if the policy owner becomes critically ill, disabled, or passes away.
100% of the benefit paid if you suffer Total and Permanent Disability (TPD) or pass away before the plan ends
A guaranteed 105% of the amount you have paid will be returned to you at the end of the plan
Additional protection can be added to the plan, to cover against accident, early-stage impairment and surgery, and late-stage impairment and surgery
Low cost, affordable premiums
Mr Dara is 30 years old and would like to save so he can contribute towards his son buying a house when he is an adult.
He buys a ForLife Family Plan with a 20 year term and a Sum Assured of $20,000.
At the end of the 20 years Mr Dara will receive 105% of what he has paid in, which his son can use as a deposit to buy a house.
Within the 20 years, if Mr Dara suffers Total and Permanent Disability or passes away, the plan will pay 100% of the Sum Assured. This means his son can still receive the $20,000 that Mr Dara wanted to give him.
Mr Dara is also worried about being seriously ill during the 20 year duration of the savings plan, and not being able to pay the premium. He therefore attaches a Critical Illness Protect+ plan to take away his worry and guarantee that his son will still receive the $20,000.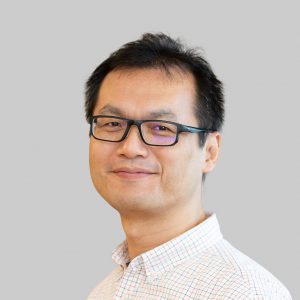 Insurance Plan
Coverage
Benefit
ForLife Family Plan
Death/Total Permanent Disability
US$ 20,000
Maturity Benefit
105% of his premium paid for ForLife Family Plan
Critical Illness Protect+
Impairment or surgery on organ functions which includes:

Early Stage
US$ 10,000
Late Stage
US$ 20,000
Less payment made in Early Stage (if any)
We can also provide you and your family with additional protection through your ForLife Family Plan. Find out more below.
Critical Illness
Protect+
Suffering serious long-term health conditions would be a very difficult experience for both you and your family. It would be made even more difficult if you are your family's income earner.
Fortune Life's "Critical Illness Protect+" provides cash lump sum either when you are diagnosed with impairment or surgery on your key System and Organ Functions, both during early and late stages. This cash sum can help replace your income, leaving you and your family to focus on your recovery.
Accident
Protect
We all face the risk of an unexpected accident 24 hours a day, 7 days a week. How would your family cope if you have a serious accident?
Accident Protect from Fortune Life can help by providing a cash lump sum that you can use however you wish. If you are the family's main income earner, the cash sum can be used to replace lost income whilst you recover and are able to return to work again.