Here for you, for life, is not just the tag-line of Cambodia's newest life insurance company; it is their commitment to each and every customer.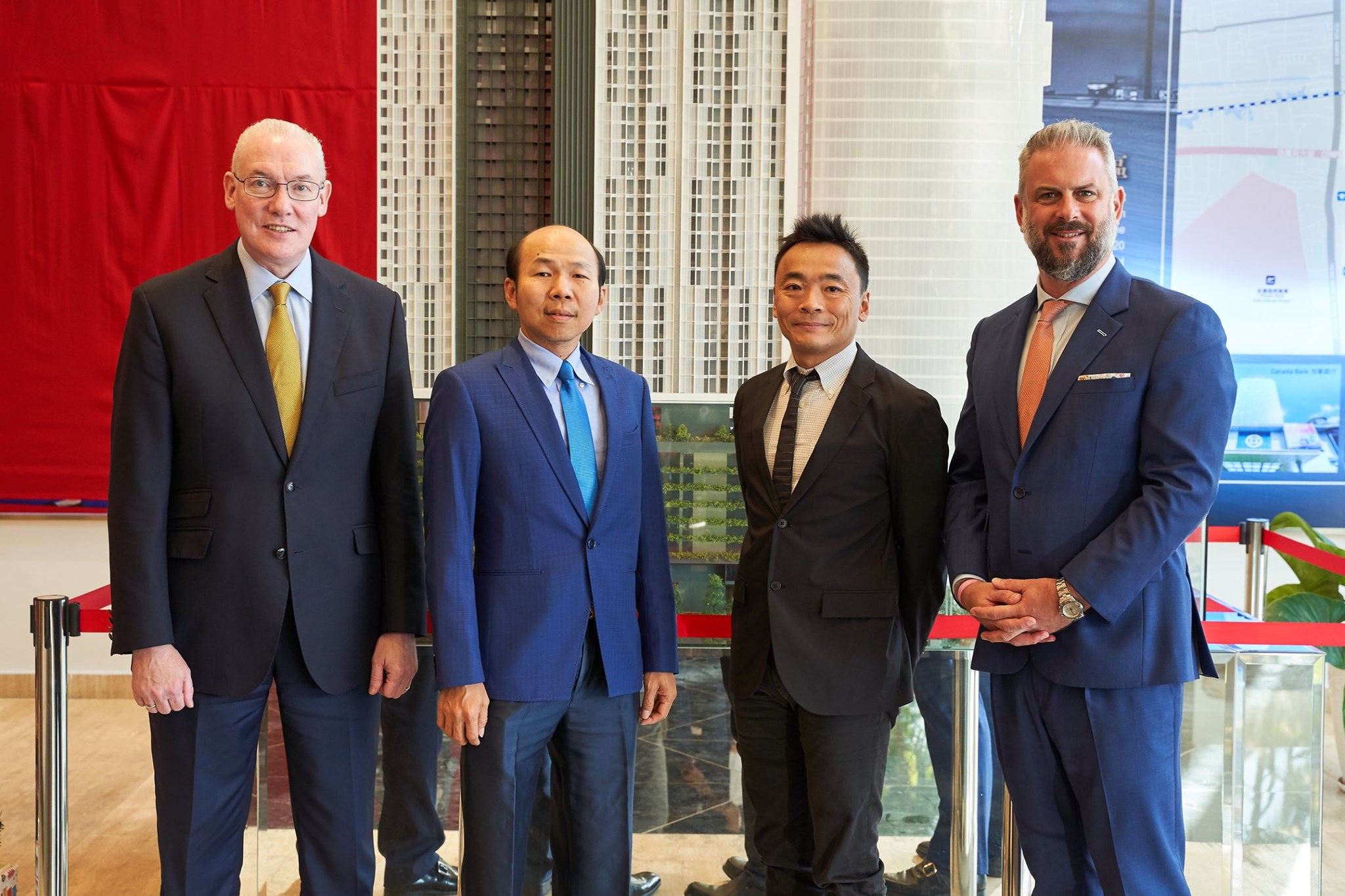 Fortune Life Insurance PLC (Fortune Life) was granted an operating license by the Ministry of Economy and Finance on the 24th June 2020.
Fortune Life is owned by Phu Hung Life Insurance and Oknha Ly Kunthai, and it is positioning itself as a local life insurer that operates to the very highest international standards. Its leadership and senior management have a strong track record of successfully building multi-national life insurance companies in Asia, and have now brought this expertise to Cambodia with Fortune Life.
This deep international experience comes primarily from the company's Chairman, Graeme Hannah, and Chief Executive Officer, Dominick Williams. Between them, they have over 50 years' experience in life insurance markets across Asia; particularly in young and emerging markets such as Cambodia. This is strengthened by Oknha Ly Kunthai's deep local knowledge and extensive business network.
On being granted the license, Graeme Hannah remarked, "We are extremely pleased and truly humbled that the government has put its trust in Fortune Life to serve the people of Cambodia and to play an instrumental role in continuing to develop the life insurance industry in this wonderful country. Cambodians are still significantly underinsured, and we feel privileged to be able to contribute to improving financial security and wealth creation."
Fortune Life's international pedigree is strongly complimented by the company's success in attracting and recruiting some of the best life insurance expertise from within Cambodia. "I have been delighted with the high caliber of staff that are joining the Fortune Life team. Building a local company with local talent is vitally important to us, as this shapes the way in which we effectively engage and interact with our customers", says Dominick Williams. "It enables us to tailor our proposition specifically to the financial needs of Cambodians, provide the highest levels of customer service, and offer relevant and affordable products. These are the crucial ingredients that will improve the financial well-being of families across the country."
The company is targeting early October to begin launching in a number of key locations across the country and will ultimately establish a presence in every province in Cambodia.
Fortune Life will distribute its savings and protection products directly to customers through an extensive network of insurance agents as well as through partnerships with commercial banks and microfinance institutions. "I believe the products we have been developing are market-leading, and I'm very excited about these and how we plan to distribute them to our customers. I really look forward to announcing more about our products and partnerships soon", commented Dominick Williams.