Win the wonderful trip to Singapore and Malaysia and other prizes.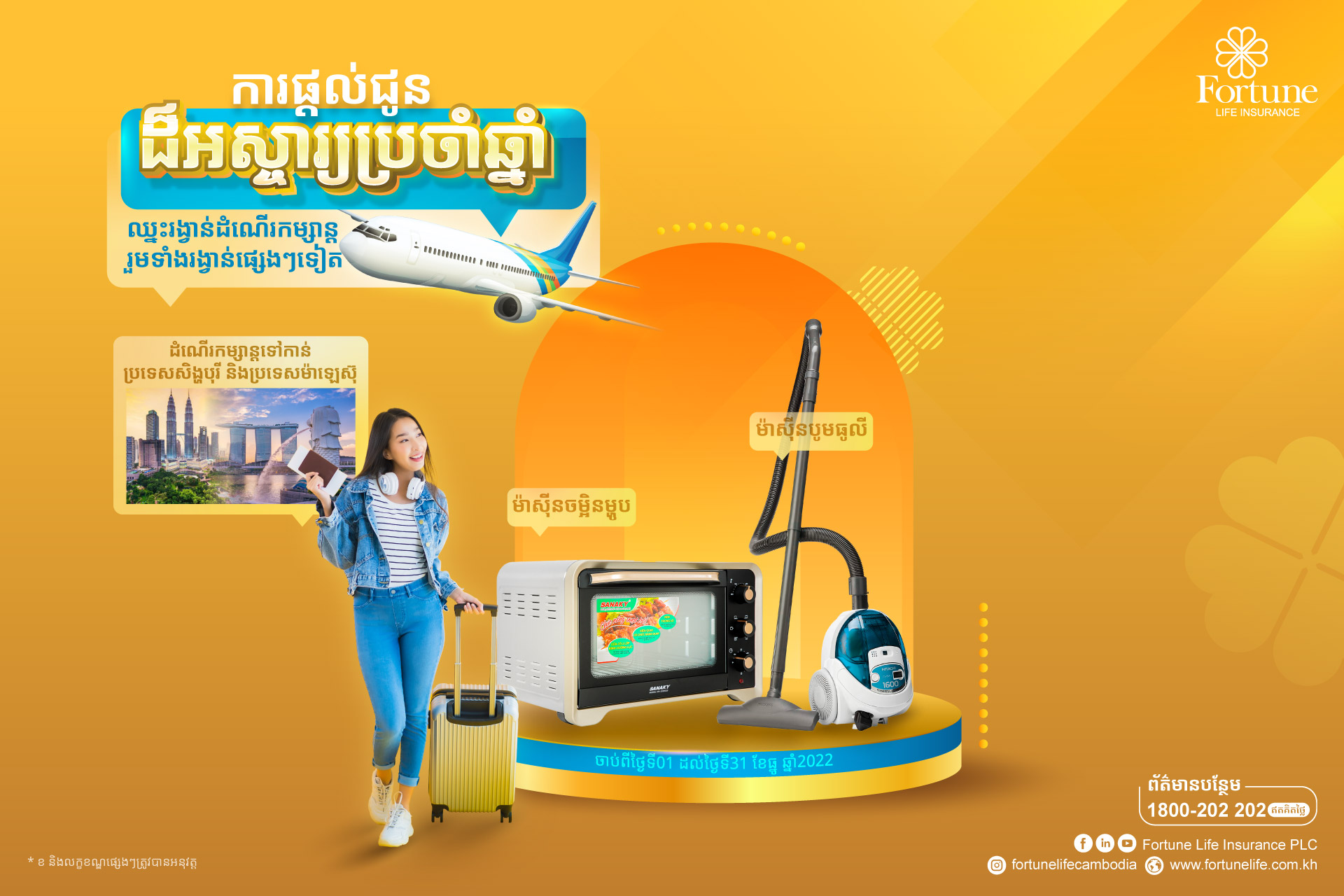 Get protection, saving, and have a chance to win big prizes!!! All customers who have a policy with Fortune Life Insurance, just pay your premium of $150 or more from 01st September until 31st December 2022, you will stand a chance to win the following prizes:
First prize: Win the wonderful trip (4 days 3 nights) to Singapore and Malaysia (1 prize)
Second prize: Microwave (1 prize)
Third prize: Vacuum Cleaner (1 prize)
Other prizes: Rice cooker, Fan, Iron (1 prize each)
Souvenir prizes: Helmets, Backpacks, and Bottles (5 prizes each)
This promotion is valid from 01st September until 31st December 2022
Terms and Conditions:
The customers who pay the premium of $150 will receive one lucky draw.
Example: Pay a premium of $300 will receive two lucky draws; pay a premium of $450 will receive three lucky draws. More premium more chances to win. Please refer to the link for how to pay the premium: https://www.fortunelife.com.kh/km/support/
This promotion is for existing customers only.
One customer can win only 1 prize.
Prizes cannot be exchanged for cash.
All Fortune Life employees cannot join this promotion.
The lucky draw will be randomly selected on 10th January 2023 which will be broadcast live on Fortune Life's Facebook Page.
Insurance policy of the winners must be In-force on the date that the result is announced.
Customers who win the prize must bring ID card, and confirm their phone number as well as policy number when coming to pick their prize.
Fortune Life Insurance Plc., reserves the right to change these T&Cs at any time without prior notice.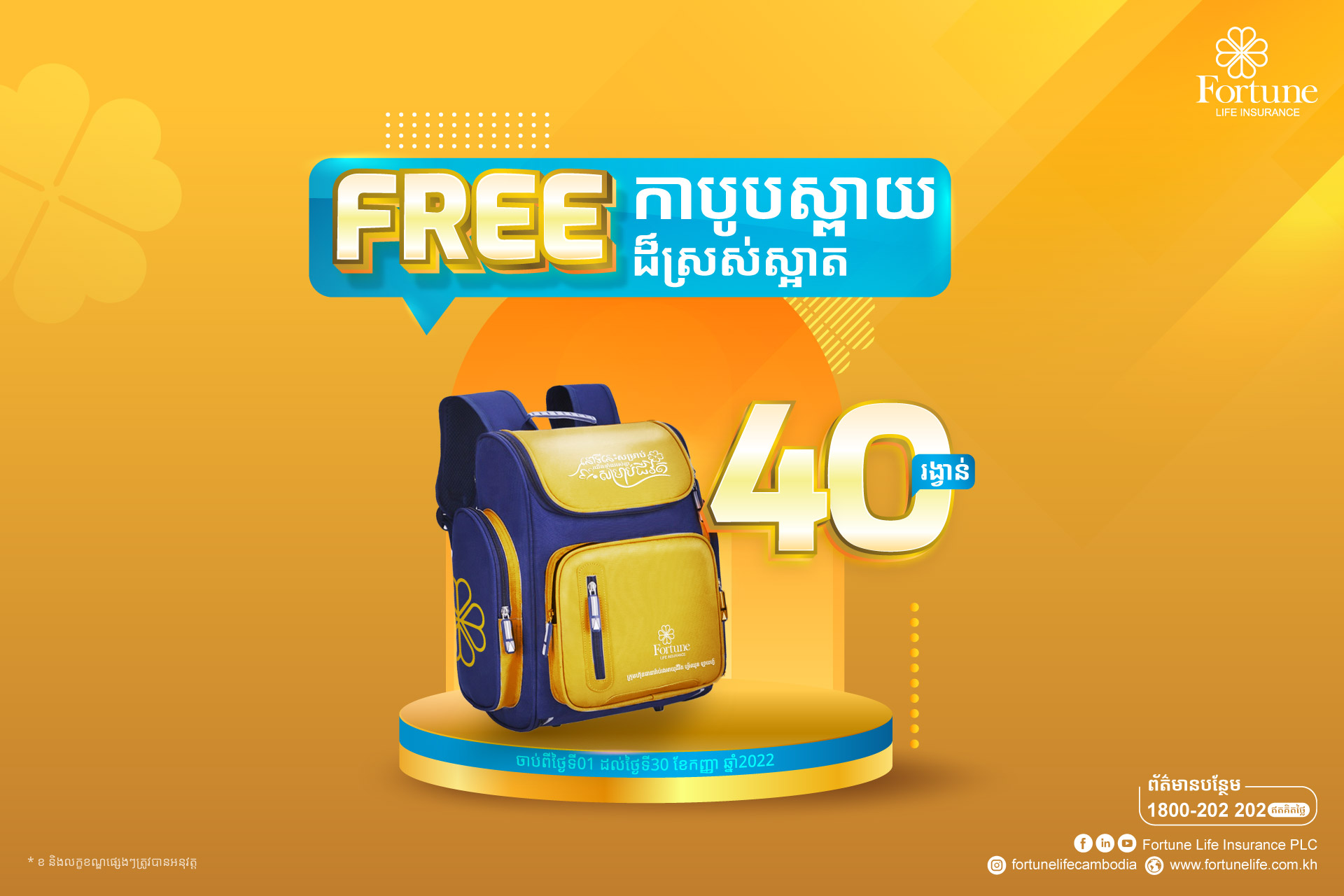 Special Promotion!!!
First Come First Serve! Stand a chance to win the above prize! And receive a beautiful backpack!
Give away 40 backpacks to Fortune Life's customers. The first 40 customers will receive a backpack by paying their premium from 01st September until 30th September 2022 (No limit for premium amount). This special offer is for our existing customers only. Terms and Conditions applied.
Thanks!
For more information, please contact us via 1800 202 202 (free of charge) every working hour.