To celebrate a Mother's Day, please receive a gift (Rice Cookers) from Fortune Life Insurance Company.
To celebrate a Mother's Day, for customers who purchase a new policy from May 1 to 15, 2022 will receive a free rice cooker.
Get our protection now!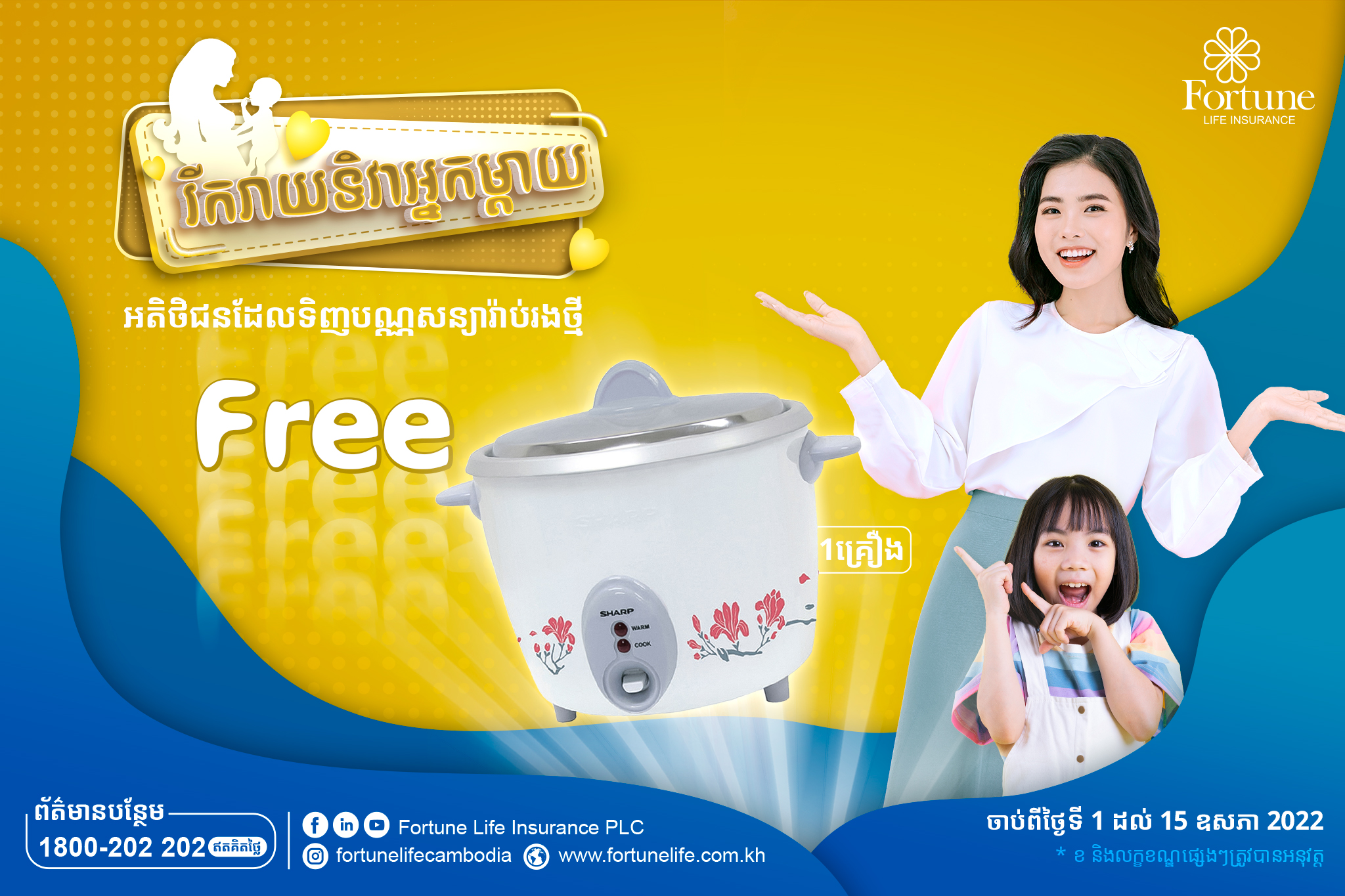 Terms and Conditions
1.  The Promotion is eligible for women customers, who are the Policy Owner, Life Assured, or Beneficiary, whose policy is:
Submitted from 1st to 15th May 2022 and issued by the end of May 2022;
Having minimum installment premium of $300; and
Having Half-yearly or Annual Payment term
2. Customer will be entitled to a "Rice Cooker"
3. The promotional gift will be given to customer within 10 days after passing the free-look period (21-day period after Policy Acknowledgment Date) and the policy remains in-force.
4. Fortune Life Staff/BD/BM/FC/FP personal case is not eligible.
5. Fortune Life Insurance PLC. reserves the right to make any amendment to this promotion in the future without any prior notice.
6. In case the gift is out of stock, the customer will get the cash or anything which is equivalent to the value of the gift.